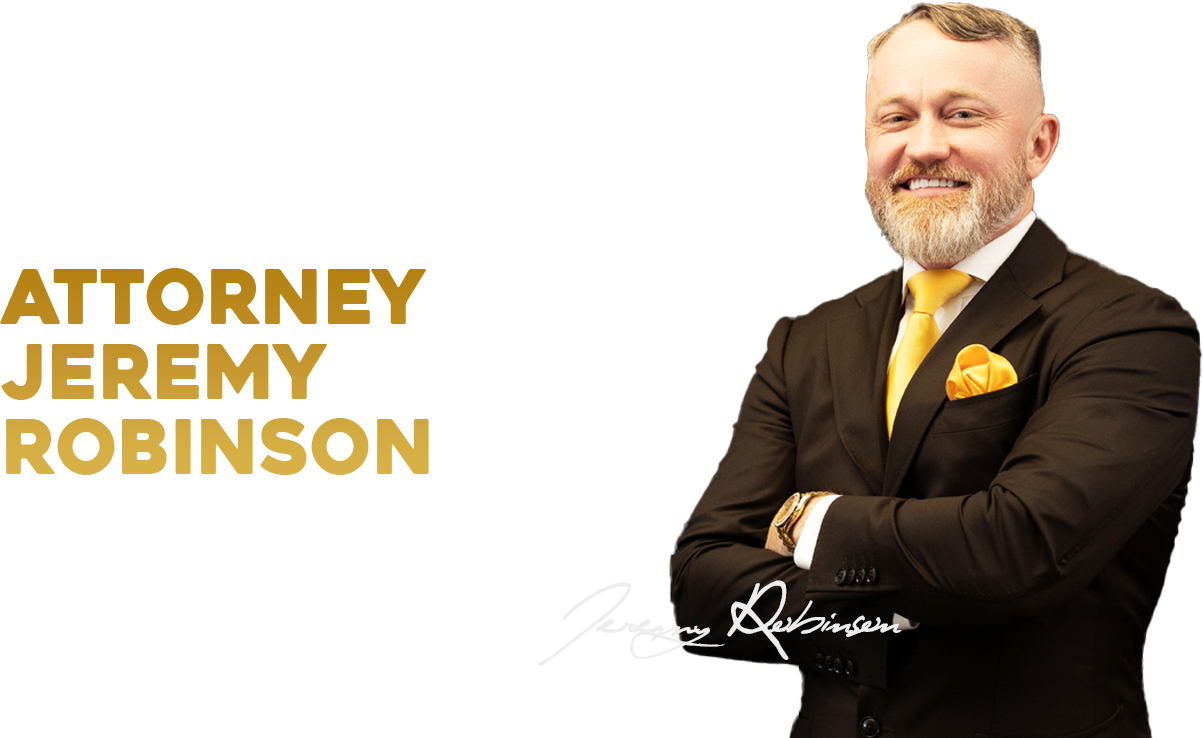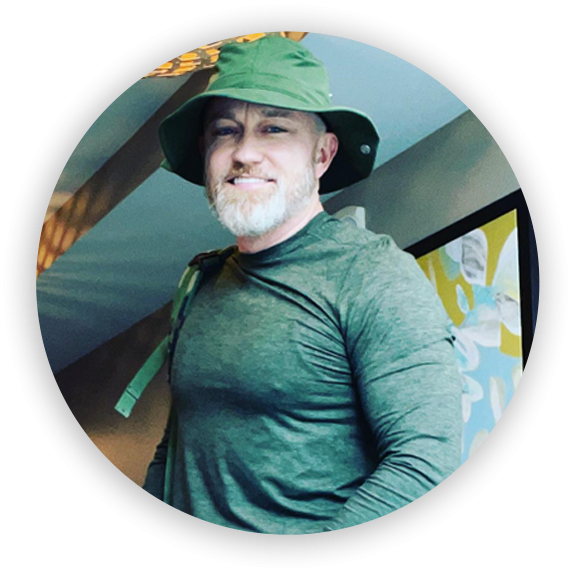 Attorney Jeremy Robinson's journey is characterized by commitment & service
Attorney Jeremy Robinson
Attorney Jeremy Robinson's journey is characterized by commitment and service. In January 1995, he embarked on his military career by enlisting in the Marine Corps, an inspiring feat considering he had obtained his GED while in Juvenile Jail. Jeremy's military service was marked by exceptional achievements, including two meritorious promotions to the rank of Sergeant and his ultimate selection as a Marine Corps Officer. Remarkably, within six years, Jeremy had risen to the rank of Second Lieutenant and completed his Bachelor's degree at Auburn University. He received a Combat Strike Flight Air Medal for outstanding service during Operation Iraqi Freedom. After 14 years of combat service, Jeremy transitioned into the legal profession.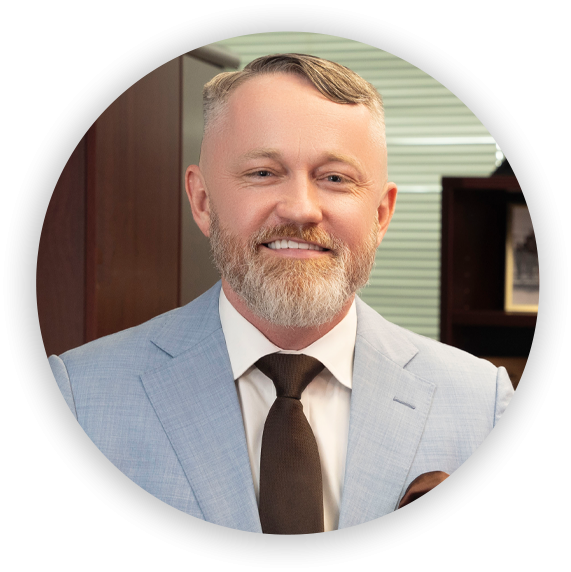 His commitment to community service was evident when he raised millions of dollars for the Toys 4 Tots program.
Legal Education and Community Involvement
In 2006, Jeremy embarked on his legal journey while continuing to serve on active duty at Naval Air Station Atlanta. He enrolled in the four-year part-time evening program at Atlanta's John Marshall Law School, where his peers elected him to represent the part-time evening program as the SBA (Student Bar Association) representative. His commitment to community service was evident in 2008 when he volunteered as the Marine Corps Toys 4 Tots Liaison Officer, raising millions of dollars for the program. During his legal education under the Third Year Practice Act, Jeremy interned with the Dawson County District Attorney's Office. His time there included completing his first trial, an experience that fueled his passion for criminal defense. His legal journey also introduced him to personal injury law, where he gained valuable insights into representing those who had been personally injured.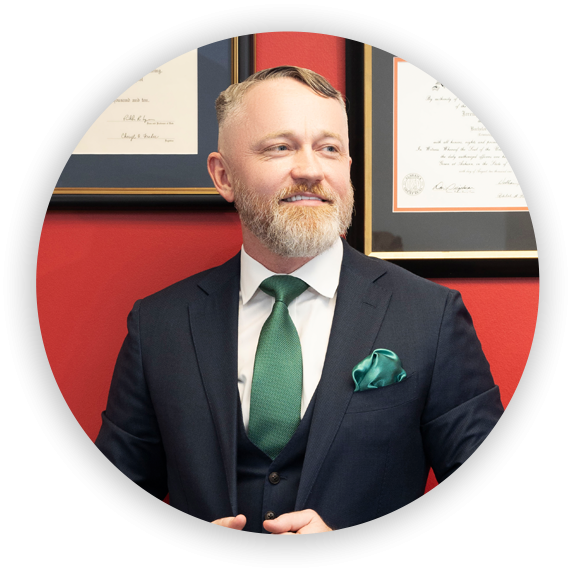 Jeremy's legal practice has been marked by his unwavering commitment to guiding people toward a second chance at life.
Legal Career and Dedication to Helping Others
Since 2006, Attorney Jeremy Robinson has been an influential figure in the legal community, dedicating his life to helping others. He began his legal career by advocating for Father's Rights, assisting illegitimate fathers in their fight to be reunited with their children. Jeremy's legal practice has been marked by his unwavering commitment to guiding people toward a second chance at life. Whether in criminal defense or personal injury cases, he is resolute in his mission to help clients regain their footing and find a fresh start. Jeremy's dedication to his clients goes beyond accolades and recognition from legal organizations; his most excellent satisfaction comes from the personal thanks he receives from clients whose lives he has positively impacted.

Our core commitment lies in providing personalized, client-centered legal services. We prioritize quality over quantity, strongly emphasizing building meaningful client relationships. We recognize your challenges and approach your needs compassionately and with understanding. By attentively listening, we tailor winning legal strategies that yield your desired outcomes. Beyond our legal practice, we actively give back to our community, volunteering with organizations that support veterans, underserved individuals, at-risk youth, LGBTQIA causes, and advocate against racial inequality. Our clients value our unwavering dedication to delivering effective solutions during difficult times, and our team consistently goes the extra mile to advocate for them fiercely. We are results-driven and excel in securing maximum personal injury compensation while maintaining resilience and providing exceptional representation throughout every stage of the legal process.